In Lodlive, you enter the URI of a resource you have found in data.persee.fr and view all its properties and relationships with other entities. In your search results with Sparklis, you can click on the small blue symbol that follows the person's name or document label and retrieve the corresponding URI, ending with #web for a document and #person for a person (highlighted in yellow in the image). In your search results with the Sparql endpoint, you copy the URI ending with #web for a document and #person for a person.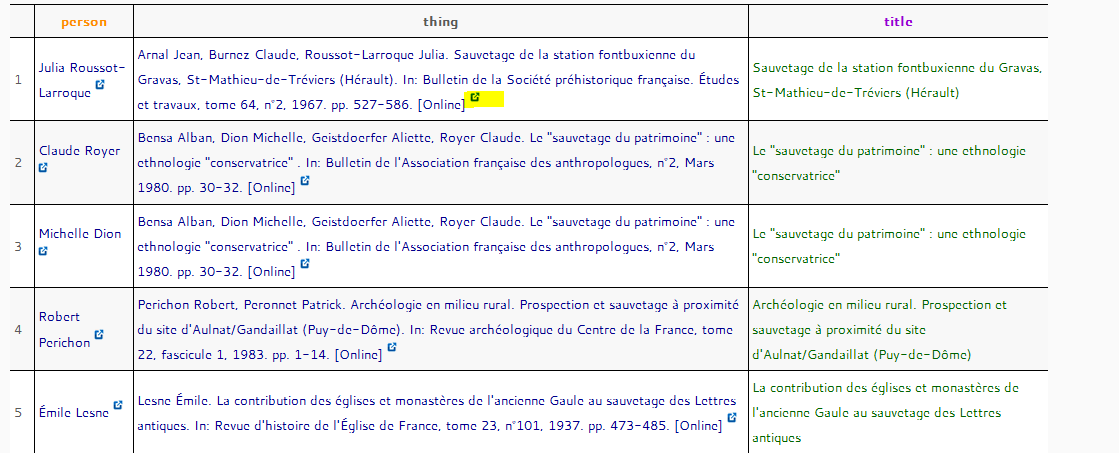 In Lodlive, you then click on the circles and icons to unfold the available information: the authors, the booklet, the illustrative contents, the quoted articles, etc. Through the use of one circle or the other, Lodlive is also a solution for data exploration. In the example below, we used the URI from the article "Sauvetage de la station fontbuxienne du Gravas, St-Mathieu-de-Tréviers (Hérault)" written by Julia Roussot-Laroque. You can reproduce this example by entering this URI: https://data.persee.fr/doc/bspf_0249-7638_1967_hos_64_2_4129#Web. We can access the other authors (in pink), the articles quoted (in green), the articles that quote this article (in turquoise), the journal issue from which the article comes (in blue)... By clicking on the small flower at the bottom of the main circle, we would have access to all the illustrative contents of the article. We also clicked on a resource of an article that cites our original article, we access one of its authors (Thérèse Poulain-Josien, in pink at the bottom right): from link to link, we can explore the entire ecosystem that revolves around a resource.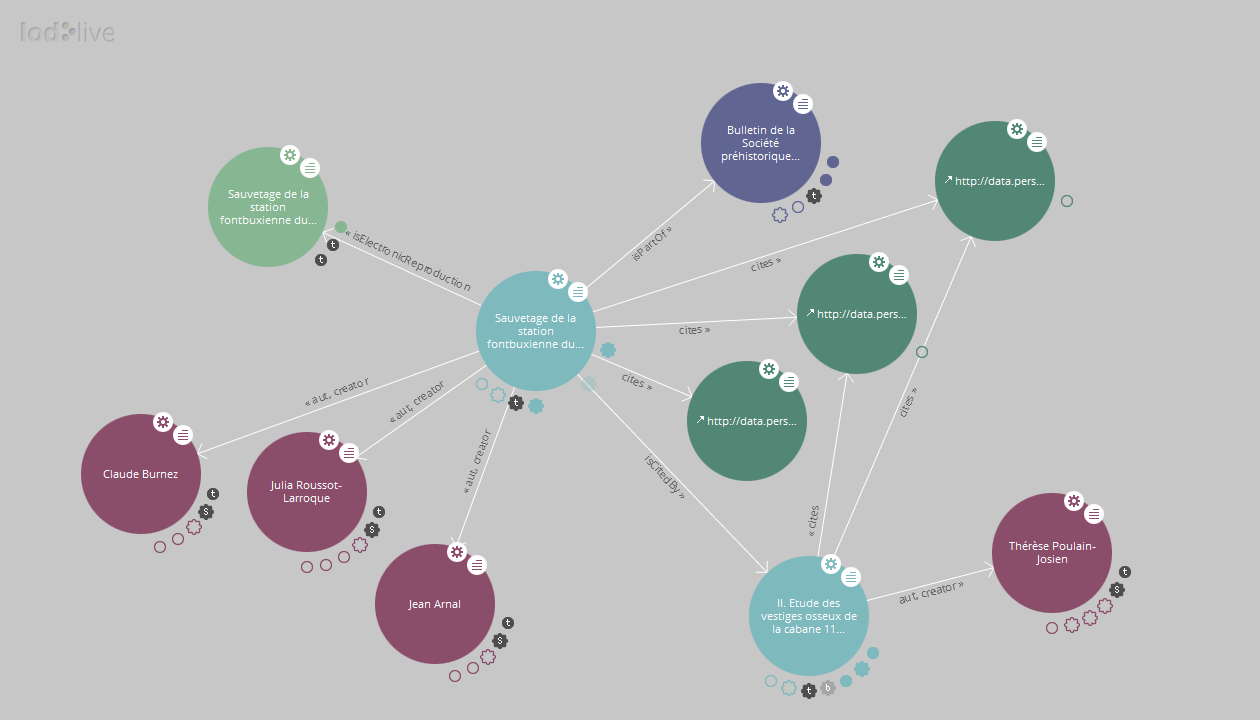 Enter the URI of the resource you are interested in here....