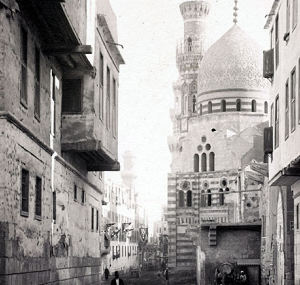 The Athar project (from Arabic traces or footprints, and by extension monuments or antiques) provides open access to all the work of the Committee for the Conservation of Arab Art Monuments (1882-1953), a body created in Cairo to inventory, describe and restore Islamic and Coptic monuments in Egypt. Based on the reports of the Commission des monuments historiques en France, this annual publication, written in French, now extinct and royalty-free, consists of 41 volumes published in Cairo between 1882 and 1953, totaling 8,000 pages and nearly 800 plates (photographs, plans and drawings). For the historiography of Islamic art, the history of restoration or heritage in Egypt, this corpus is a major source because of its great scientific significance (number of monuments described, quality of architectural and historical information, technical documentation on restoration projects, prosopography of actors, photographic archives, etc.), but also the gradual disappearance of these buildings during the 20th and 21st centuries: of the 800 monuments identified since 1880, 300 no longer exist nowadays.
This corpus sometimes contains the only remaining documentation on disappeared, very dilapidated or radically transformed monuments. Through his illustrations, he is related to the rich holdings of commercial photography in Cairo from 1860 onwards, increasingly distributed on Gallica and Europeana.
The corpus
Publication dates: 1885-1961
Format: RDF
Generation date: 10/01/2017
Number/size: 41 numbers – 8788 documents – 138 persons – 1.43 MB
The alignments
IdRef for authors
Cairo Gazetteer for buildings: this multilingual reference system (French, Arabic, English) makes it possible to identify, describe and locate the 600 buildings classified in Cairo as historic monuments in detail by proposing spelling variations for these toponyms.